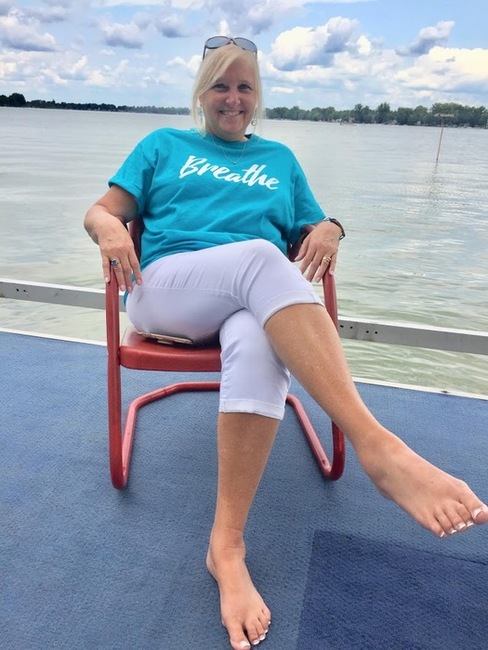 About Pastor Lynn Breeden:
As Senior Pastor, Lynn is passionate about connecting people to Jesus and to each other in whatever capacity the Holy Spirit leads and drives the mission of the church. In her teachings, she uses the living word of God and her personal knowledge and love of Jesus Christ to communicate her message.

Lynn is focused on building the church into a community that loves and serves each other in order to love and serve others as God leads. She has had the honor of speaking at many conferences, women's retreats, and in church settings.

Regardless of where Lynn is serving, there's a common thread: Lynn is barefoot. Her relaxed style and passion for Jesus make her relatable and welcoming to people from all walks of life.

Lynn has served at Bremen United Methodist since summer 2017. Before that she spent a decade as a co-pastor at Lambs Chapel in LaPorte, Indiana. Prior to that, she served as a pastor and youth pastor in Talma, Indiana where her call to ministry originally began.

Lynn enjoys many different pastimes including reading, sewing, entertaining friends and family, and scripture writing. She is Mom to five boys, one in heaven and four others who live in surrounding areas. She is also Grandma to nine sweet grandchildren. She currently resides in Winona Lake with her husband Lindy.